Mission and Values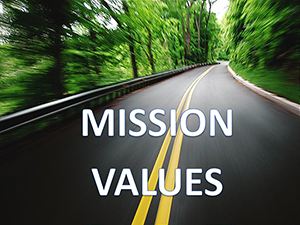 Mission
Through dedicated customer care we deliver innovative insight and quality products, services, and solutions for the advancement of the industries we serve.
Values
To be wise servants for our customers, our company and each other.
To act with professionalism, respect, and integrity in everything we do.
To commit ourselves to infusing quality and continuous improvement into our products and services.
To actively engage in ongoing pursuit of knowledge and personal growth.
To listen, question and respond with intelligent action.
To commit ourselves to the consistent discipline of hard work.
To function as a cohesive group while focusing on our individual mission in order to ensure successful growth.